---
Travel
Maine
Ogunquit

Gazebo Inn Ogunquit http://www.gazeboinnogt.com/
Ptownwest favorite in Ogunquit
Massachussetts
Newburyport

Newburyport Bed and Breakfast
One or our favorite places to stay in Newburyport Newburyport Bed & Breakfast
---
Provincetown
"We were very pleased with your kindness and hospitality and will remember it for next time. We had a wonderful stay and a fabulous meal at your restaurant! We are recommending your facility to all our family and friends - The Waterford Inn which so graciously accommodated us that night"
The Benchmark Inn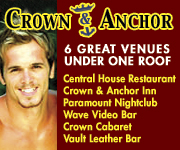 The Crown and Anchor: Provincetown's Premier Entertainment Complex
Six unique bar venues including the town's largest nightclub, the town's only video bar, a cabaret venue, a poolside bar with heated pool, a piano bar and an ever-popular leather bar. The Crown also features a year-round restaurant and the Crown & Anchor Inn—a waterfront hotel with eighteen rooms and luxury suites.
---
New Hampshire
Bethlehem NH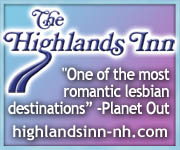 The Highlands Inn is a year-round resort.
The spectacular setting, fresh mountain air, romantic sunsets and moonlit nights make the Inn an ideal place to rest and relax - in privacy, for a few days or a month!
New York
Fire Island NY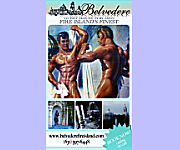 Fire Island's premier accommodation, located on the bay front at Cherry Grove, near Fire Island Pines, a few minutes from one of the world's best beaches.